Dr. Shirley Elzinga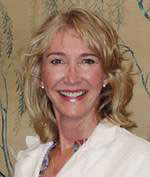 Dr. Shirley Elzinga began her medical career as a Registered Professional Nurse, receiving her degree from South Chicago Community Hospital's School of Nursing in 1968. While working as an emergency room nurse at Billings Hospital, University of Chicago, Dr. Elzinga attended Chicago's Rush-Presbyterian St. Luke's Medical Center School for Nurse Anesthetists and received her Certified Nurse Anesthetist Degree in 1971. At that time, she relocated to Southern California to work for the University of California at Los Angeles Hospitals and later Kaiser Permanente Hospitals as a C.R.N.A. until 1976.
While staying at home to raise two young children, Dr. Elzinga studied at the American Hypnotism Institute, receiving a degree in 1981. She returned to work as an anesthetist in 1982 and continued her education by receiving a B.A. in Humanities, a B.S. in Biology, Doctor of Chiropractic, and a Licensed Acupuncturist of Traditional Chinese Medicine. Dr. Elzinga pursued post-graduate studies in Sports and Recreational Injuries. In 1997, she completed further studies at the Aslan Original Regeneration Therapies at the Aslan Kur-Institut O slberg GmbH in Oslberg, Germany with Drs. Nicuta and Jarosch, Dr. Nicola in Bad Reichenhall GmbH and Dr. Gross, Scientific Director in Frankfurt, Germany. Returning to the U.S. she began the studies of Bio-Identical Hormone Replacement Therapy with noted lecturer Neal Rouzier, M.D.
With the goal "restoration and maintenance of good health for every patient," Dr. Elzinga opened Ocean Center in Newport Beach in 1989. She has served on numerous professional boards and has won many awards for her hard work and dedication, including The Botterman Award, New Doctor of the Year, Outstanding Doctor of the Year Award, and the Medical Practitioner for the Southern California Association of the Athletic Congress. She has organized workshops on various health topics, including "Take a Walk….and Live", "Nutrition and Weight Management", "Learn Now, Live Longer", and "Women's Health Concerns for the 90's". In the mid 90's Dr. Elzinga was part of the team that started the successful Pain Management Group of Century City Hospital.
Today, Dr. Elzinga practices in Beverly Hills and focuses on the "quality of life" for her patients by incorporating Chiropractic, Acupuncture, Exercise Programs, Physical Therapy, Nutrition, Aslan's Therapies (PC3) and Bio-Identical Hormone Replacement Therapy (HRT). She lectures frequently to doctors on HRT. The patients she treats with bio-identical hormones are just not menopausal women. Men and women in their 20's, 30's, 40's and older can be (and often are) hormone deficient and are usually overlooked in today's medical society.
Not much has changed regarding Dr. Elzinga's philosophy. By incorporating HRT into her medical approach, she emphasizes salubriousness - preventing degenerative diseases of aging, promoting feelings of well-being and quality of life, eliminating depression, increasing resistance to infections, and rapid healing of injuries. Dr. Elzinga enjoys practicing more now than ever. She approaches every topic with knowledge, wisdom and lots of humor.