Gluco-Flex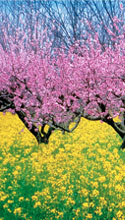 Glucosamine and Chondroitin Sulfates with Cat's Claw and Devil's Claw
Help Ease the Effects of Arthritis
Glucosamine is made up of glucose, which means sugar the body burns for fuel, and an amino acid called glutamine. It is an important part of the mucopolysaccharides, which provide structure to the bone, cartilage, skin, nails, hair and other body tissue.
Glucosamine is needed to make glycosaminoglycans (GAG's) proteins that bind water in the cartilage matrix. Because glucosamine "jump-starts" the production of the key elements of the cartilage matrix, and then protects them, it can actually help the body to repair damaged or eroded cartilage. In other words, glucosamine strengthens your body's natural repair mechanisms.
Chondroitin Sulfates help attract fluid into proteoglycan molecules which acts as a spongy shock absorber and also helps sweep fluid nutrients into the cartilage.
Used together, glucosamine and chondroitin sulfates enhance cartilage repair and improve joint functions.
Working together synergistically, glucosamine and chondroitin sulfates stimulate the synthesis of new cartilage while simultaneously keeping the cartilage-busting enzymes under control.
Both the "The Arthritis Solution" by Joseph Kandel, M.D. and David B. Sudderth, M.D. and "The Arthritis Cure" by Jason Theodosakis, M.D., M.S., M.P.H., Brenda Adderly, M.H.A., and Barry Fox, Ph.D. recommend glucosamine and chondroitin sulfates in the treatment of arthritis.
Cat's Claw referred to by its Spanish name, una de gato, grows in the rain forest of Peru and the tree grows to a height of over 100 feet. It has been used for many years by the indigenous people of the Amazon region and report benefits with arthritis, bursitis, rheumatism, and relief of pain.
Devil's Claw helps relieve pain, rheumatism and arthritis. The root of this herb has been popular in Africa and Europe for more than 250 years, but it is just being discovered in the United States. Devil's Claw is primarily used as an anti-inflammatory and a painkiller against arthritis and rheumatism. Recent studies in France and Germany compare its anti inflammatory action to the drugs, cortisone and phenylbutazone.
Supplements Facts
| | | |
| --- | --- | --- |
| Serving Size: 2 capsules | Amount Per Serving | % of U.S. RDA* |
| Glucosamine Sulfate | 250mg | * |
| N-Acetyl Glucosamine | 250mg | * |
| Chondroitin Sulfate | 200mg | * |
| Devil's Claw Herb | 50mg | |
| Cat's Claw Herb | 50mg | * |
* Daily value not established
Other Ingredients: Gelatin (capsule), Rice Flour, Magnesium Stereate